Simple Hummus Dip (Hum-mus bout me?)
Try this super simple yet super tasty Hummus recipe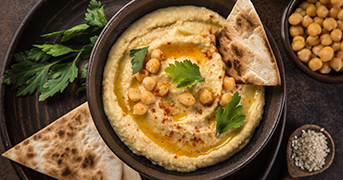 Servings: 6 servings
Total time: 30 mins
Ingredients:
1 cup of canned chickpeas

3 cloves garlic (crushed and skins removed)

1/3 cup tahini

2 Tablespoon lemon juice

¾ teaspoon sea salt

1 tablespoon olive oil/lemon juice
Optional
Pinch of garlic powder (to taste)

¼ cup fresh herbs
Steps
Drain the chickpeas and rinse it with water

Transfer the chickpeas into a food processor/blender. Add in garlic, tahini, lemon juice, sea salt and olive oil. Blend everything together till a creamy and smooth texture.

[Optional] Proceed to add garlic powder and herbs and adjust to taste. If hummus is quite thick, add water/oil to thin until preferred texture.

Voila! Best served with Confetti snacks!


More like this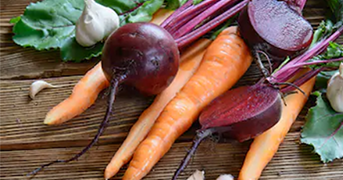 Confetti Fine Foods is a Singaporean company and the maker of Confetti snacks
Everyone knows about the big three macronutrients: Protein, Fat and Carbohydrates and its role in...