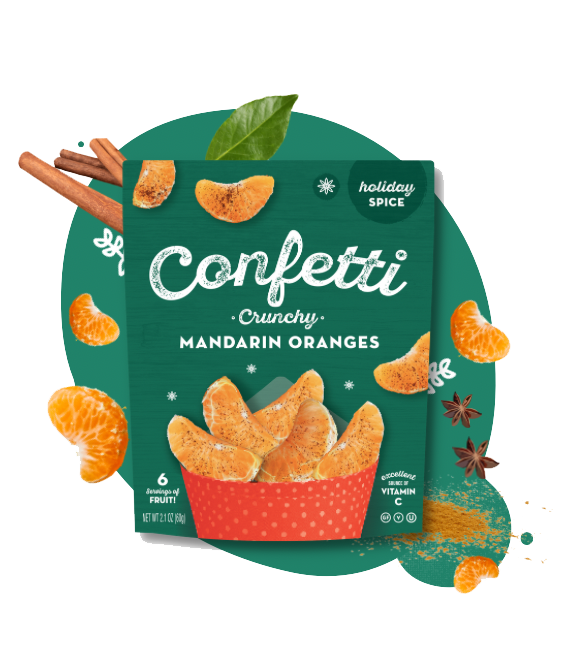 Holiday Spice
This Season, real mandarin oranges and holiday spice make everything nice. They're packed with enough juicy flavor and vitamin C to send your tastebuds on a sleigh ride over the moon. No reindeer required.


Description
12 serves of Mandarin orange fun in each groovy bag. Nutrient dense, 100% crafted from Mandarin orange.
Ingredients
Mandarin Orange Pieces, Cinnamon, Nutmeg, Star Aniise, Cocoa Powder.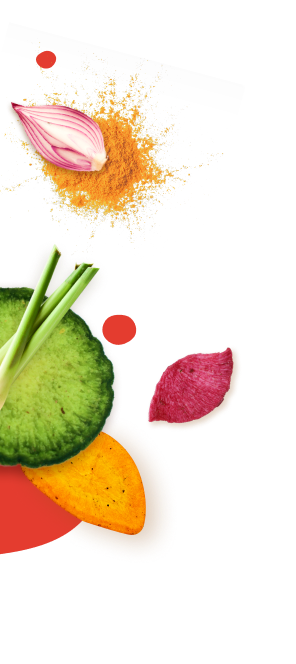 Chips and tips
A dip is only as good as the chip. Grab a fist of Confetti and ring in a new gourmet adventure!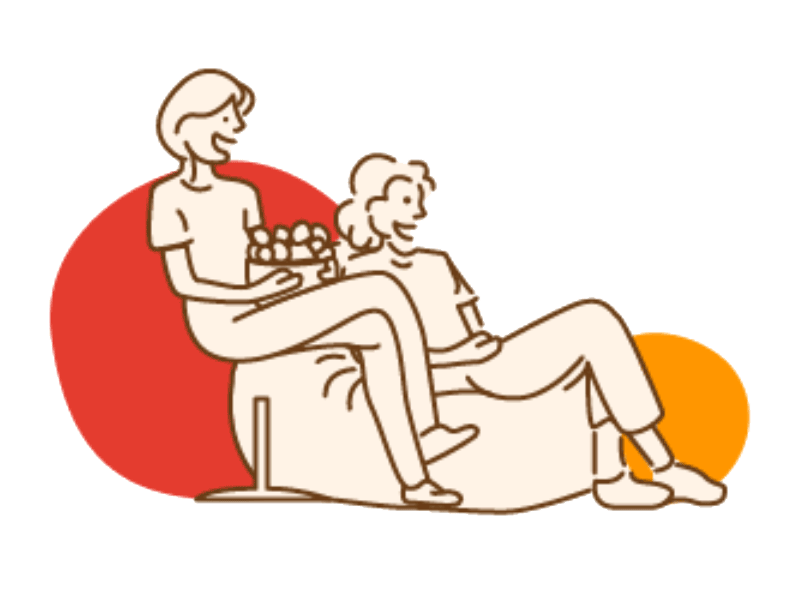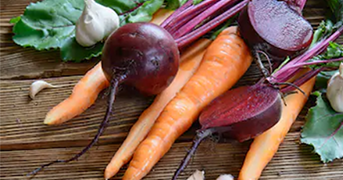 Confetti Fine Foods is a Singaporean company and the maker of Confetti snacks