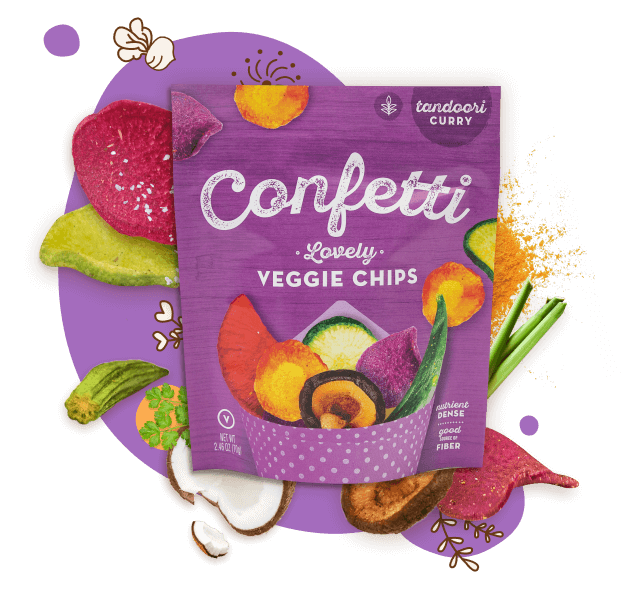 Tandoori Curry
We put the 'oo' in Tandoori in this exotic adventure, bursting with plant goodness, lemongrass and exotic spices. Ooh la la!
Description
Scrumptious veggie summery fun in each groovy bag. Nutrient dense, 100% crafted from plants tossed in spicy tandoori wonder.
Ingredients
Red Radish, Green Radish, Carrot, Okra, Shiitake Mushrooms, Purple Sweet Potato, Green Curry Seasoning, Natural Spice Mix (Curry, Onion, Garlic, Chilli), Rice Bran Oil, Maltose, Sea Salt.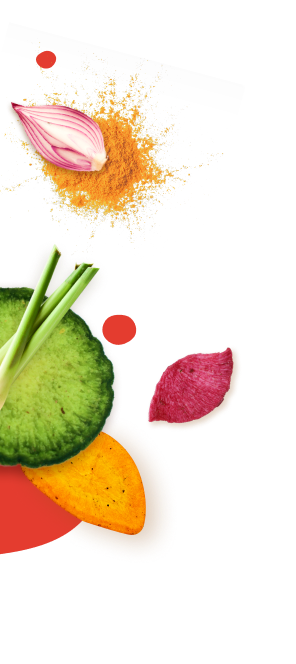 Chips and tips
A dip is only as good as the chip. Grab a fist of Confetti and ring in a new gourmet adventure!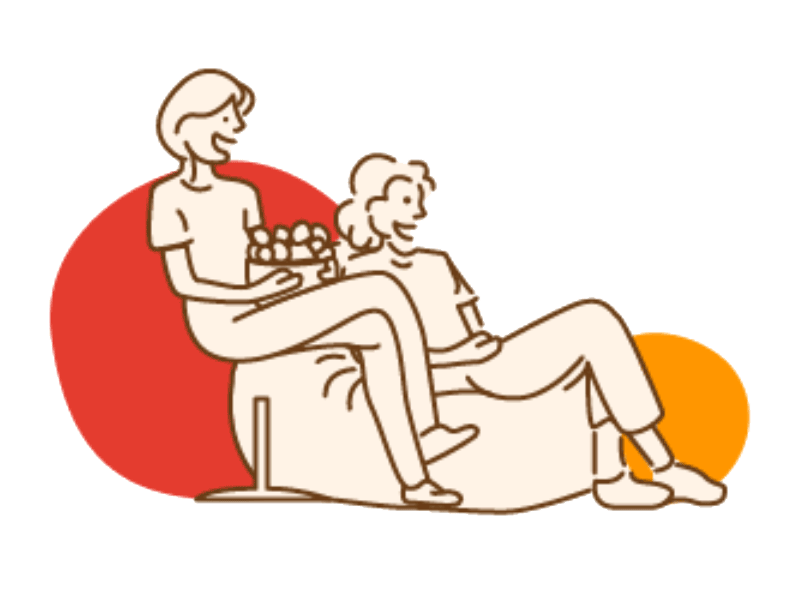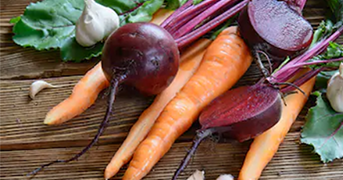 Confetti Fine Foods is a Singaporean company and the maker of Confetti snacks